Opening Hours | Mon - Thurs 8 - 4:30pm | Fri 8 - 1:30pm
Welcome to Sign Holders Direct.
We are proud to present our range of beautifully manufactured, crystal-clear acrylic display products. From Menu Displays to Cable Systems all our products are manufactured in the UK and in most cases are held in stock for immediate dispatch. All the products from our catalogue are included as well as special offers exclusively available to buyers on-line.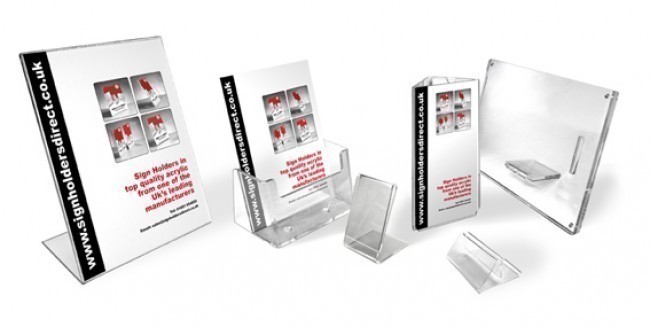 Creating an account is fast and simple and will make it much easier to order when you return. We can also keep you informed of any of our great offers to save you money in the future.